The community of Broadmoor, an area where deer and antelope once roamed as well as the Ohlone Indians, is unique in California. Located in Northern San Mateo County near the San Francisco County line, Broadmoor has the distinction of having the last remaining, single purpose, police protection district in the State of California.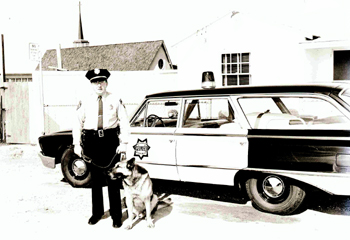 In the early part of the 20th century the Broadmoor landscape consisted mostly of hog and dairy farms, and fields of potatoes and artichokes. In 1947 the housing shortage, driven by the needs of returning veterans from World War II, prompted the Stoneson Development Corporation to begin construction of single-story homes that became known as Broadmoor Village.
Residents of Broadmoor are extremely proud of their community and of their police department. The residents organized the Broadmoor Property Owners Association (BPOA) in 1947 to serve their political interests and are actively supported by a very high percentage of Broadmoor residents. The original BPOA office was in a private residence located at 714 White Street and later moved to its current location at 501-87th Street. In recent years, the Association's primary goal has been to keep Broadmoor the independent and unincorporated area as it is today. The Association meets on the third Thursday of each month.
Although the subject of incorporation was discussed in 1954 and again in 1955, which would have protected Broadmoor from piecemeal annexations of its territory by local towns, it was never adopted. In July 1967 an incorporation survey was completed for the BPOA under the supervision of Mr. Fred Ruhland by Dwight E. Sanders, a Coro Foundation Intern in Public Affairs. The study concluded that, lacking business and industry, incorporation would be detrimental to the best interests of the citizens of Broadmoor.
Throughout the history of Broadmoor, the City of Daly City has slowly annexed bits and pieces of unincorporated Broadmoor territory – some 52 detachments in the past fifty-five years including nearly all of its commercial areas. The annexations occurred despite the fact that the citizens of Broadmoor have repeatedly made it clear of their intention to remain separate and independent from the City of Daly City. It was readily apparent to Daly City officials that annexation of Broadmoor as a whole was virtually impossible; therefore, Daly City officials resorted to a deliberate scheme of piecemeal annexations, effectively "cherry-picking" prime commercial and residential areas.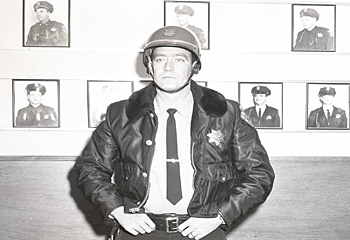 A state law referred to as the Knox-Cortesi Act, created a county Land Agency Formation Commission (LAFCO) which was charged with the responsibility to reduce the redundancy of public services in common areas by following a prescribed procedure for the orderly detachment (annexation) from unincorporated territories to incorporated cities. Daly City officials utilized a mechanism in this Act to petition San Mateo County LAFCO with repeated requests for detachments of areas described as "uninhabited" (an area that was comprised of less than 12 registered voters). These annexations were crafted in such a way as to minimize public input, and were a clear violation of law as noted in the 1991 San Mateo County Annual Grand Jury Report. The intent of the act was never meant to create "islands" of unincorporated areas, or prevent the right of self-determination by local citizens. George Knox, the author of the Knox-Cortesi Act, testified at the state legislature that the intent of his legislation was in fact violated by San Mateo County LAFCO and the City of Daly City officials.
Often referred to as "the hole in the donut [of Daly City]" Broadmoor is now comprised of three separate islands surrounded on all sides by Daly City and to the southeast by the Town of Colma. Thus, by removing contiguous boundaries, the township of Broadmoor was effectively prevented from incorporation. Though its geography has diminished to about two and a half square miles, Broadmoor's population has increased to nearly 7,000 persons.
In 1991 California Senate Bill 24, introduced by then Senator Quentin Kopp, became law. This law provided that any future proposed annexation of Broadmoor would be put to a vote of all its residents. This effectively halted the piecemeal annexations of Broadmoor. The law has been extended three times since its adoption.