On January 6, 1964, at approximately 11:40 PM, the members of the Broadmoor Police Department mourned the loss of one of their fellow officers'. Officer Charles E. Manning became the first and only Broadmoor officer to die in the Line of Duty.
Officer Manning was investigating a suspiciously parked vehicle at the New Mission Heating Company, 1111 Hillside Boulevard, when he apparently surprised a suspect who was in the process of stealing gasoline. The suspect, Timothy L. Silva, who once worked in the heating company as a janitor, fired six shots at Officer Manning (five in the back and one in the chest). Officer Manning was able to return fire, however he died at the scene. He was a Broadmoor resident and had been with the department for nine years.
Officer Manning is forever memorialized with the residents he served and will never be forgotten.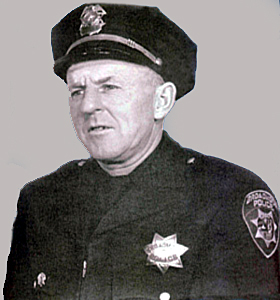 Officer Charles E. Manning
End of Watch: Monday, January 6, 1964
Biographical Info
Age: 43
Tour of Duty: 9 years
Badge Number: 5
Incident Details
Cause of Death: Gunfire
Date of Incident: Monday, January 6, 1964
Weapon Used: Handgun; Revolver
Suspect Info: Convicted