Per Diem Police Clerk Applications Being Accepted
Broadmoor Police is accepting applications for the position of Police Clerk.
Position Open Date
Friday, November 12, 2021,  Closing date: November 26, 2021 at 5pm.
Process of initial application review and selection of candidates for interview.  Selected candidates will be notified by the department.
Please email Commander John Duncan if interested at jduncan@pd.broadmoor.ca.us.
Click here to view the position.
November 2021 Commission Agenda
THE REGULARLY SCHEDULED MONTHLY MEETING OF THE BOARD OF POLICE COMMISSIONERS OF THE BROADMOOR POLICE PROTECTION DISTRICT WILL BE HELD AT 7:00 PM ON TUESDAY, THE 09th of November AT THE BROADMOOR POLICE DEPARTMENT LOCATED AT 388 88th STREET, BROADMOOR, CA.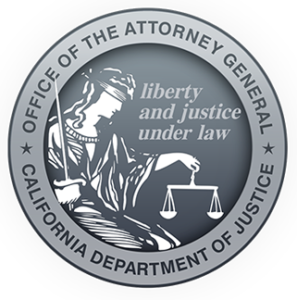 In 2020, there was a 107% increase in anti-Asian hate crimes in California, and thousands of reported incidents nationwide as a result of racist and xenophobic rhetoric. 
With the federal government's recent public release reporting on the origins of COVID-19, the Broadmoor Police Department would like to take a moment to remind our community that hate crimes and incidents will not be tolerated. 
We are committed to ensuring our community feels safe and protected against all hate and bigotry. If you or someone you know has been a victim of a hate crime, contact the police immediately! 
For more resources and to find assistance, please click on the links below: 
Bonta unveils new guidance plan
Click here to view more about hate crimes
PRESS RELEASE – Fugitive Arrested August 19th, 2021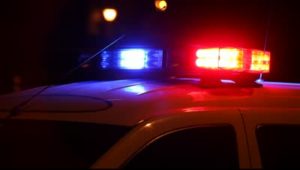 On Thursday, August 19th at about 3:00 PM, one of our Broadmoor Police Officers conducted a traffic stop on the 700 block of Maddux Drive. The officer recognized the driver as a dangerous felony subject with an arrest warrant issued for a domestic violence and attempted murder case. After confirming the warrant, the subject was placed under arrest and booked into the San Mateo County Jail without incident.  The Broadmoor Police Department is dedicated to keeping our residents safe and providing service to our community. Outstanding police work by our officer!
We would like to hear from you.  If you have a question or comment, please feel free to contact our department today.
The Broadmoor Police Protection District is a Police Commission of three residents elected at large by the voters of the district.
Broadmoor Police Safety Update
Broadmoor Police officers in accordance with guidance from federal, state and local health directives will be wearing N95 masks while on duty. This is designed to protect both the public and our officers. This also reinforces the need to practice personal spacing amongst eachother. Please stay safe.
Resources
Click here for SAMCEDA, Assistance & Guidance for Businesses and Workers impacted by Covid-19.
Click here for Shelter in place resources.
COVID 19 Update / Broadmoor Police Social Media Outlets
In an effort to help protect our community from the recent COVID 19 outbreak as well as keeping our residents informed, Broadmoor Police has started a Twitter page. The Twitter feed is a relevant information portal to keep the public informed and educated about any items related to promoting a safe environment for our residents to live in. Along with our current Broadmoor Facebook page, we know that utilizing these tools gives us a larger community reach and keeps the information pipeline going to ensure the safety of our residents. I encourage anyone within our district or county to follow these feeds for critical safety announcements.  Above all please stay safe within our community.
Interim Chief Ronald Banta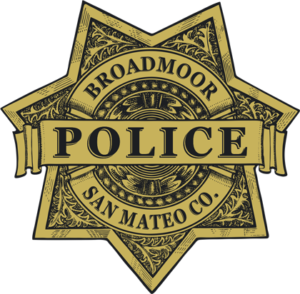 The mission of the Broadmoor Police Protection district is to serve our community with 24 hour a day police services.
In 1948 the residents of the unincorporated hamlet of Broadmoor, which then was larger than the City of Daly City and extended from about Westlake to South San Francisco, was comprised mostly of farm lands, came together and formed their own police department as a police protection district because services from the San Mateo County Sheriff were not sufficient to meet the needs of the residents. In particular, the Sheriff's Office was located in Redwood City, where it is still located, some 20 miles south of Broadmoor.